About Synergy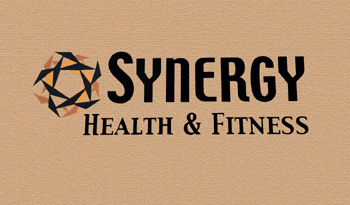 Synergy's mission is to provide a clean, welcoming environment to promote health and fitness as a lifestyle and to satisfy guests of all levels of experience.
Synergy is an upscale, state of the art fitness facility designed with members in mind. Its pristine environment has the latest cutting-edge equipment, including circuit training machines, dumbbells, plates and benches. The 1000 square foot Aerobic Room has wall-to-wall mirrors, ceiling fans, the exclusive "re:Act System" floor from PaviGym, and innovative audio and visual equipment, including a big screen for easy instructor visibility. Luxurious lounges have complimentary bath towels and toiletries for your convenience.
Group Training Classes for both the beginner and the advanced are offered daily. Special guest speakers, instructors and classes will be scheduled on a monthly basis.
Member Spotlight
When I was told I was in the Synergy spotlight early in 2011, I was not only shocked but honored. Let me start by saying that I have been an athlete and involved in sports from the pee wee level through the collegiate levels. That being said, I have experienced almost every type of gym and facility over the years.
Everyone seems to go through ebbs and flows of their "exercise" life. Some are training for weight loss, some for an event, others for health, and others because they are required to do so. Often, gyms can be intimidating, unclean, and honestly lack a "family" environment. Synergy is unlike any other facility I have experienced. From the moment you walk through the front doors you are met with a smile, an impeccably clean facility, and a welcomeing environment.
Not only does Synergy possess those physical attributes, but training becomes a way of life when you immerse yourself into all the gym has to offer. The group sessions, the one-on-one training sessions, the message therapy, and the camaraderie you begin to feel almost instantly allows you to feel as though you are "not in this alone." Unlike other gyms, Synergy brings out the very best from people, from the physical, mental, and spiritual aspect.
Synergy has changed my life in a way that I can not describe and has helped me to bring focus and clarity to my life beyond the exterior physique is has provided me!
Dr. Craig D. Schmidtke
Hours:
Monday-Thursday 4:30 A.M. - 9:00 P.M.
Friday 4:30 A.M. - 6:00 P.M.
Saturday 8:00 A.M. - 2:00 P.M.
Sunday 2:00 P.M. - 6:00 P.M.
Contact:
Synergy Health & Fitness
205 Graceland
Suite 8
Dothan, AL 36305
334-699-LIFE
334-699-5433